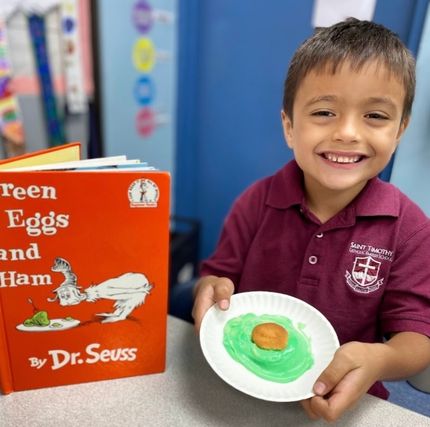 Saint Timothy Catholic Parish School is fully accredited by the Florida Catholic Conference (FCC).
More detailed information about the accreditation process below is taken from the FCC Accreditation Process Brochure.
The Florida Catholic Conference Accreditation
Accredits over 180 Catholic schools and centers located in Florida. Key facets of the program include:
The focus is on school improvement and accountability.
The rubrics for the National Standards and Benchmarks for Effective Catholic Elementary and Secondary Schools are the core of the program.
Each school completes an annual report reviewing the level of compliance with each benchmark.
The standards are divided into four domains: Mission and Catholic Identity, Governance and Leadership, Academic Excellence, and Operational Vitality.
A seven-year cycle is followed.
Schools are visited once every seven years by a visitation team in order to validate the self-study work and validate the level of compliance with standards and benchmarks.
The program is under the auspices of the Florida Catholic Conference, the Accreditation Committee, the Superintendents, and the Bishops of Florida.
The FCC is a charter member of the National Council for Private School Accreditation.